Want to meet new people and have fun? Want to improve your fitness level? Need to get out of the house more? The Winskill Otters Masters Swim Club may be what you're looking for!
Our goal is to provide fun, friendship and fitness among adult swimmers. The club offers competitive and non-competitive coaching for individuals 18 years and up.
Our coaches are experienced and amazing, our swimmers are varied in experience and age. We have swimmers over 70 years old, and we have swimmers that are just learning all the strokes, there is a swim lane for everyone, come try us out.
There are two groups on weekdays that practice at different paces: group 1 is generally faster than group 2
Practices:
Tuesdays: 7pm – 8pm (group 1) or 8pm to 9pm (group 2)
Thursdays: 7pm – 8pm (group 2) or 8pm to 9pm (group 1)
Sundays, all together from 8am – 930am
---
Registration
Welcome to the Winskill Otters and registration.
Our season runs all year, from September 1st to August 31st. Registration for returning members has begun. All new swimmers interested should contact the registrar (winskillottersdelta@gmail.com) to ensure space and for pricing.
Try us out for a week! Please contact the registrar for details.
Members will need to complete and sign forms and bring them to practice or email electronic copies to the registrar. Please go to the Registration link to find the forms.
Dues can be accepted by cheque (made out to Winskill Otters Masters Swim Club) or e-transfer (contact the registrar for details). Registration will not be considered complete without these items, no exceptions.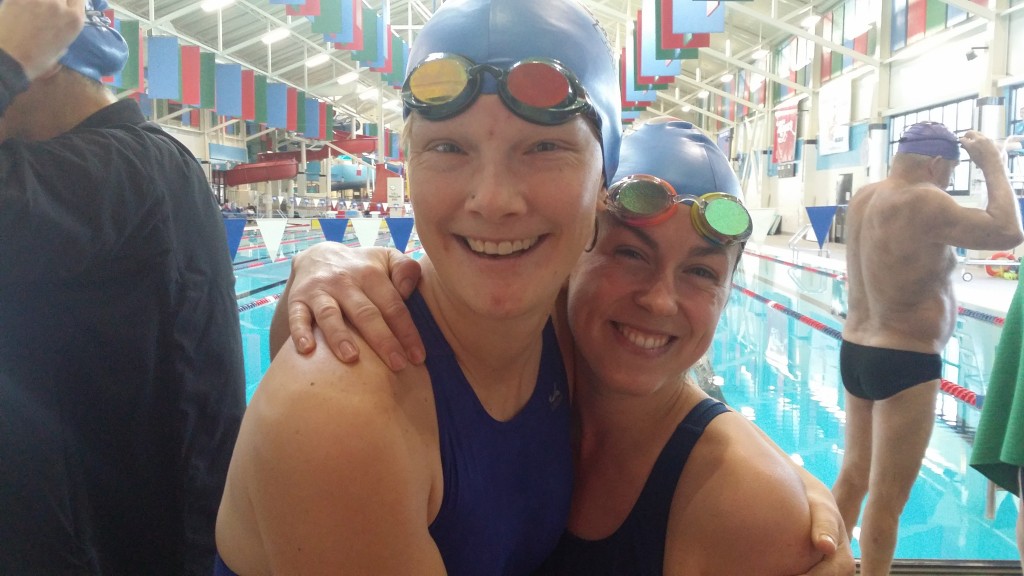 Practice Schedule
Practices are held at the Winskill Aquatic & Fitness Centre located in Tsawwassen at 5575 – 9th Avenue, Delta, BC V4M 1W1.
The practice times are:
Group 1: Tuesday 7:00pm – 8:00pm, Thursday 8:00- 9:00pm
Group 2: Tuesday 8:00pm – 9:00pm, Thursdays 7:00- 8:00pm
Groups 1 & 2: Sundays: 8:00 AM – 9:30 AM
The Group 1 workout is generally a faster and harder practice than Group 2.
Coaches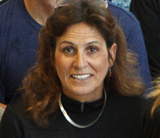 Head Coach – Judy Baker
I began coaching in 1983 after a long and successful swimming career. I competed at the club, university and the National Canadian swim team levels. I became Nationally ranked at the age of 13. I was seated top three in the country in three events and become world ranked in 1978 placing me in the top 25 in the world. In 1980, I broke the Canadian record for the 800 meters freestyle. I was one of the first females inducted to the NAIA swimming and diving hall of fame and was honoured with athlete of the year for Simon Fraser University.
I ended my swimming career in 1983 and soon thereafter started coaching full-time.
Early in my swimming career very little information was available about the "art or science" of swim coaching.
Volumes of information is now readily researched and available. Lots of research exists today on training programs both in and out of the water, stroke mechanics, fluid dynamics, nutritional development and psychological profiling. These are all area that I studied at SFU and that I have learned about through my 30 odd years of involvement in swimming and coaching. I look forward to sharing my knowledge and experiences with both swimmers and coaches.
My general philosophy towards swimming is about forming good technique and training habits through fun and healthy work-outs as well as friendly competition. I believe socializing with both swimmers and their families help build strong club dynamics.The main objective behind all healthy competitive swim clubs is to provide an opportunity for each of its member's to attain his or her maximum potential in competitive swimming. Not everyone will be able to make every swim practice or want to compete at the beginning. That is fine too. I will work with each athlete with an individualized approach to their goals in this sport.
I look forward to helping develop swimmers to their full potential both in and outside of the water.
Coach Judy